Jetex.org Profile Kits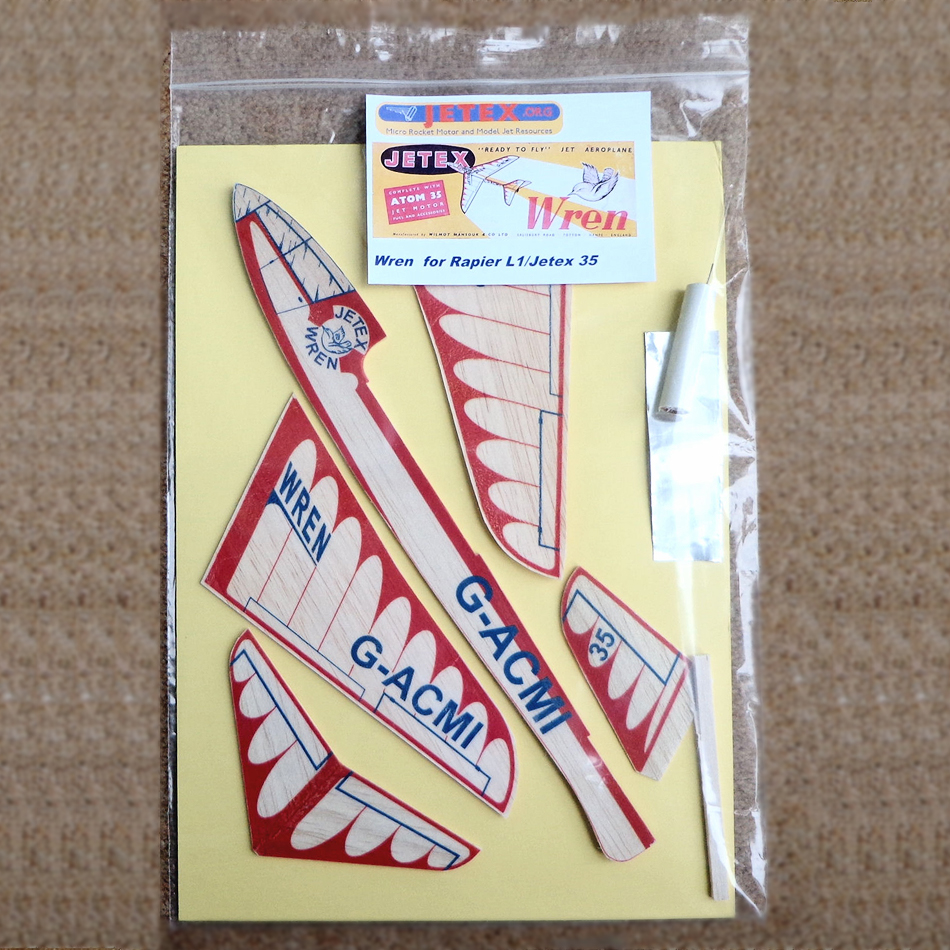 Jetex.org can provide reproductions of classic Jetex profile kits from the 1950's like the Veron Quickies or Jetex Wren, or modern designs like the Super Sabre, Draken or Red Arrows Hawk. Both types are suitable for Jetex 50 or Rapier L-1/L-2 propulsion.

'Old time' balsa models appear on eBay from time to time, but are ruinously expensive. The 'Repros' of models originally for Jetex 50 or Atom 35 consist of printed balsa templates in the colours of the original, and can be sized to order to suit a variety of Rapier motors.

All models have been thoroughly tested and fly well, but not all models are suitable for beginners. Contact me if in doubt. As an introduction to Jetex/Rapier flying I recommend any of the Veron Quickies (old repro kits) and the Skyray, SAAB Draken Alpha Jet (modern designs).

Kits are produced to order and are dispatched within 10 days. Prices are £25.00 plus £3-50 p&p (UK), £6.50 international.