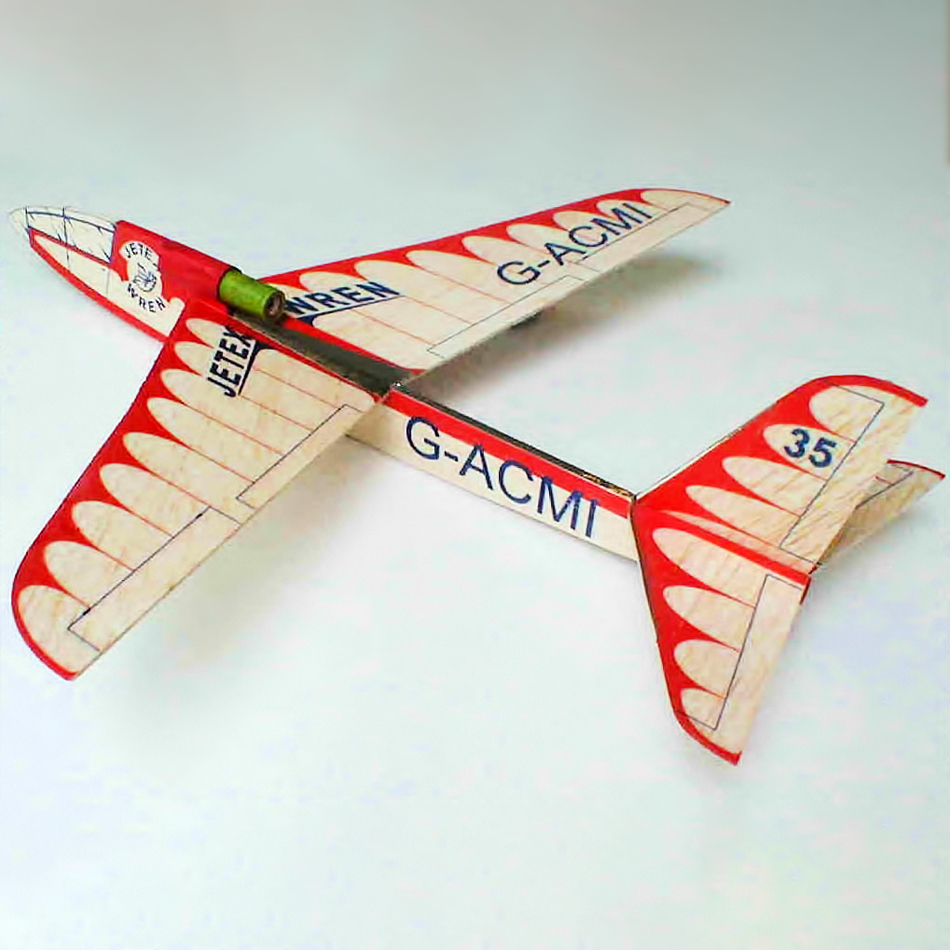 Wilmot Mansour (Jetex) Wren
Wilmot Mansour (Jetex) Wren
These iconic profile models, designed by Mike Ingram were first produced by Wilmot Mansour in the mid 1950's.
Please indicate above if you require a version for L1 (smaller) or L2 (high power).
The Wren, was 'ready to fly'. Our wren, brought back to life by Howard Metcalfe, is supplied as a 'flat pack' of pre-coloured balsa parts complete with instructions, and needs gluing together.