I  am very pleased that our website has (so far) resisted all attacks and I hope the shop will soon be open for business.  I'm not yet able to give the site the attention it needs - the gallery for example needs greatly expanding  and I've not been as assiduous with the 'blogs' as I should be.  I have also, so far, resisted all requests to go on to Facebook, Twitter, Instagram and the like!
It's not too early to be thinking about models for 2018, and, since we know what sort of motors we've got (powerful L-1's, feisty L-2X's and very nice, if low power (< 10 0mN)) L-2 LT's we can design/ size our models accordingly.  As some of you will know, I have a 'thing' about the idiosyncratic Swedish jets like the Draken,and Viggen and have medelled these more than once.  As to the earlier, rather more conventional  Lansen, read on! Some years ago Howard Metcalfe came across a very colourful ARTF Lansen: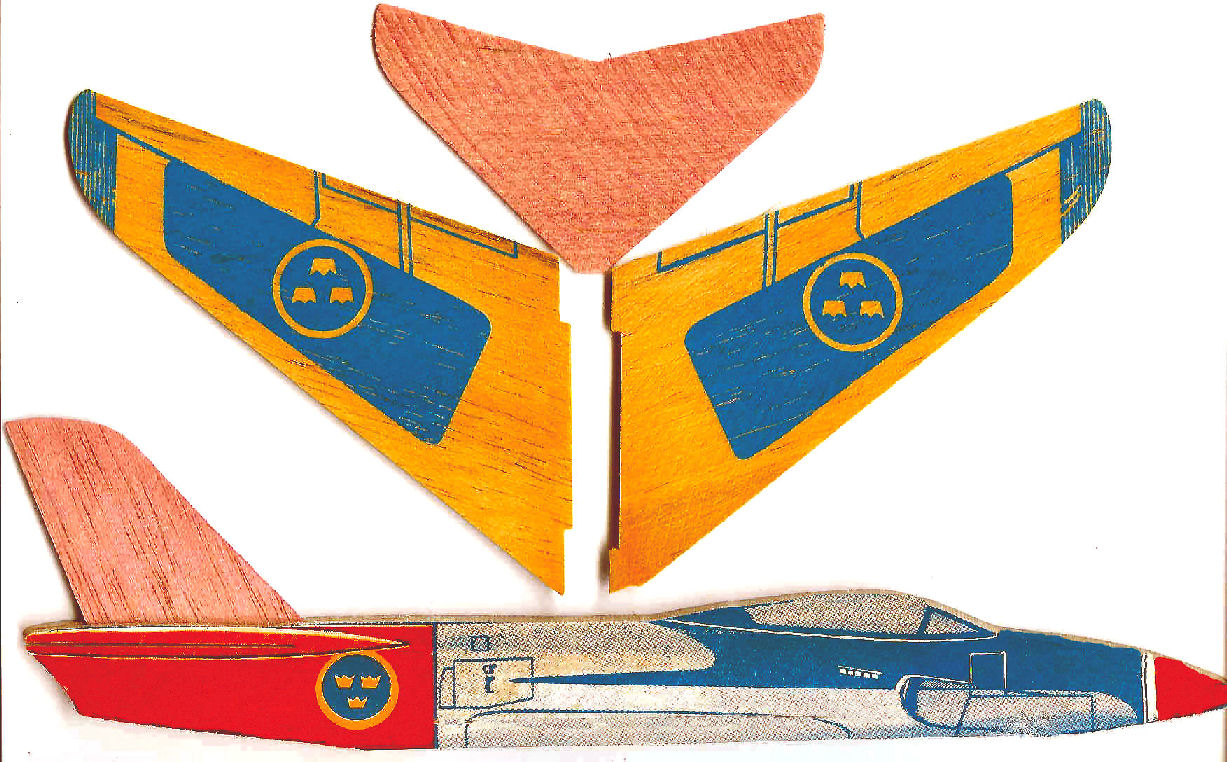 The provenance of this model is something of a conundrum, and it was not made, as I had thought, by Semo, who produced balsa profile models for Jetex power in the 1960s.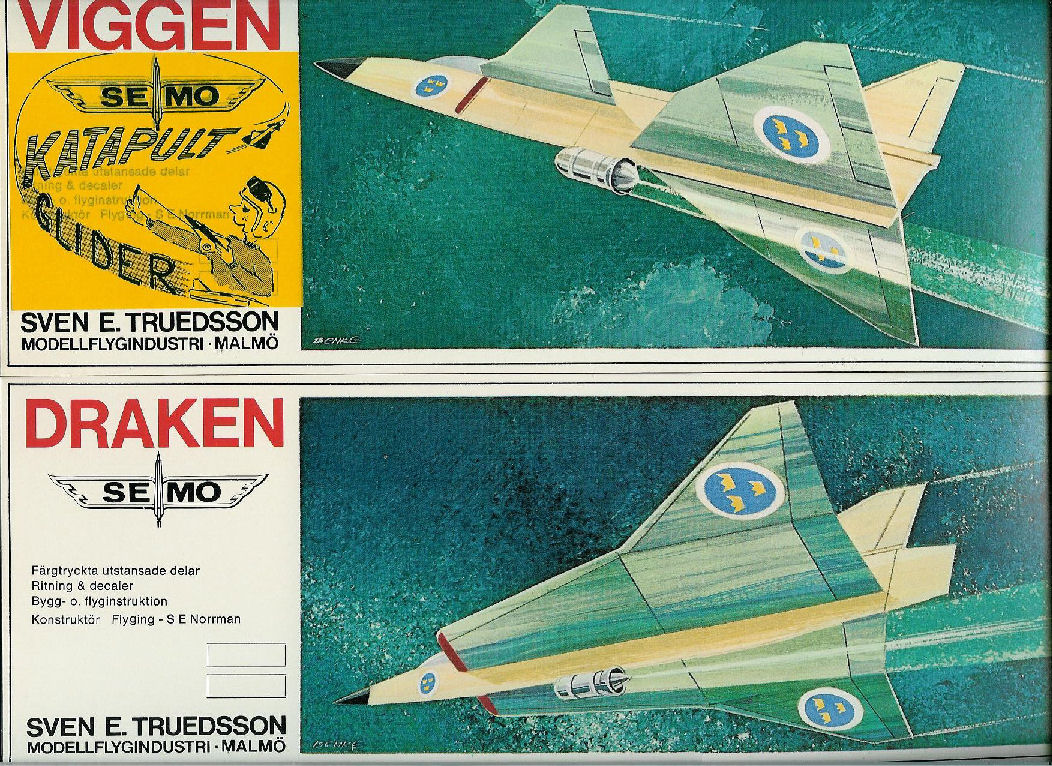 And very nice they were too, but the Lansen is different in that it is printed in many, quite garish, colours, and though the flying surfaces are balsa, the fuselage appears to be light plastic, possibly Depron with printed plastic attached.  We do not even know when (or where) it was made, or even if also it was for Jetex, or similar power.  There is only a small amount of 'decalage' (wing incidence angle), this suggests it was intended for  catapult launch.
Nevertheless, I thought it was a very attractive, if 'inauthentic', model and made up my own version by printing Howard's original scans on light Modelspan which were then transferred to sheet balsa.  It made for a very attractive model: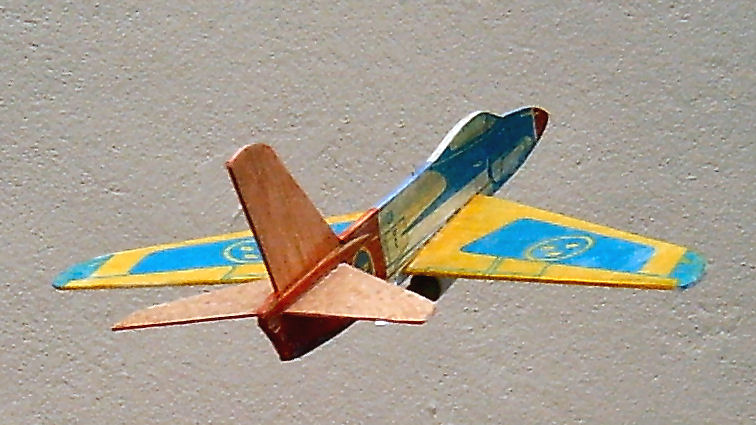 It  flies splendidly and reliably with an L-1, and is, with the Wren, my favourite 'windy weather' model.  But it is now about seven years old and it was about time I revisited this model, especially, with my increasing computer graphics skills I could now tidy up the lines, take out the wood grain and add authentic details like numbers and squadron markings.    I was quite pleased with the template: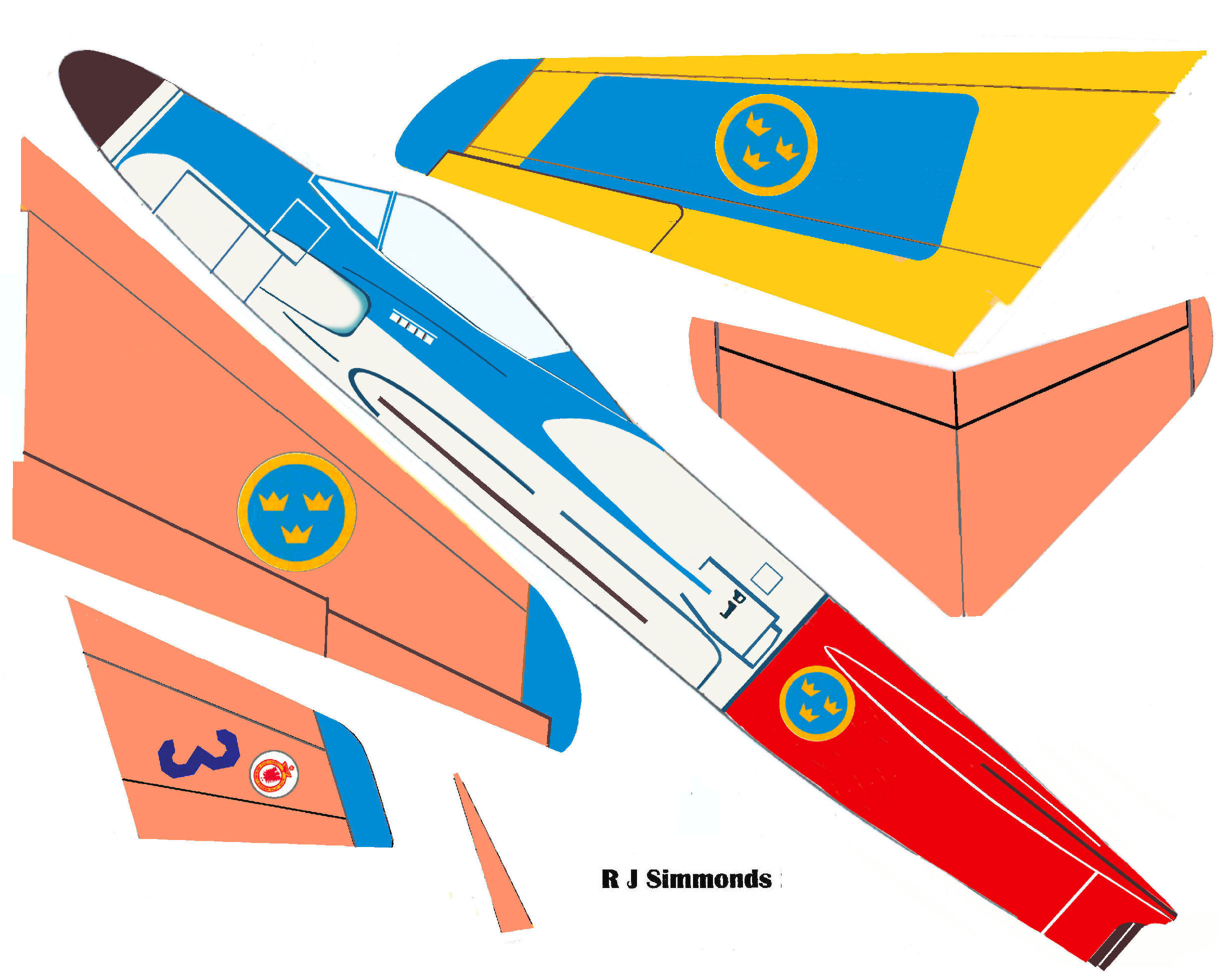 Please tell me if you would like copies.
My Draken too, is a proven flier and has proved quite popular as a part kit: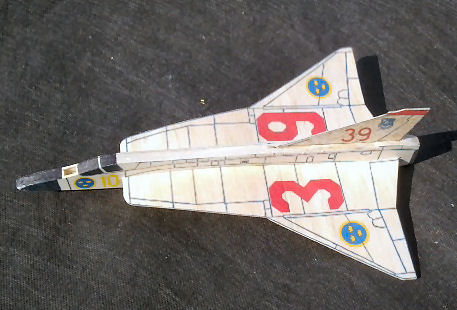 Above: Chris Richards' Draken from the jetex.org part kit.  Flies well.
But, again, this model is now quite long in the tooth and could do with a bit of a 'going over'.  Fortunately, Rob Smith has done just this: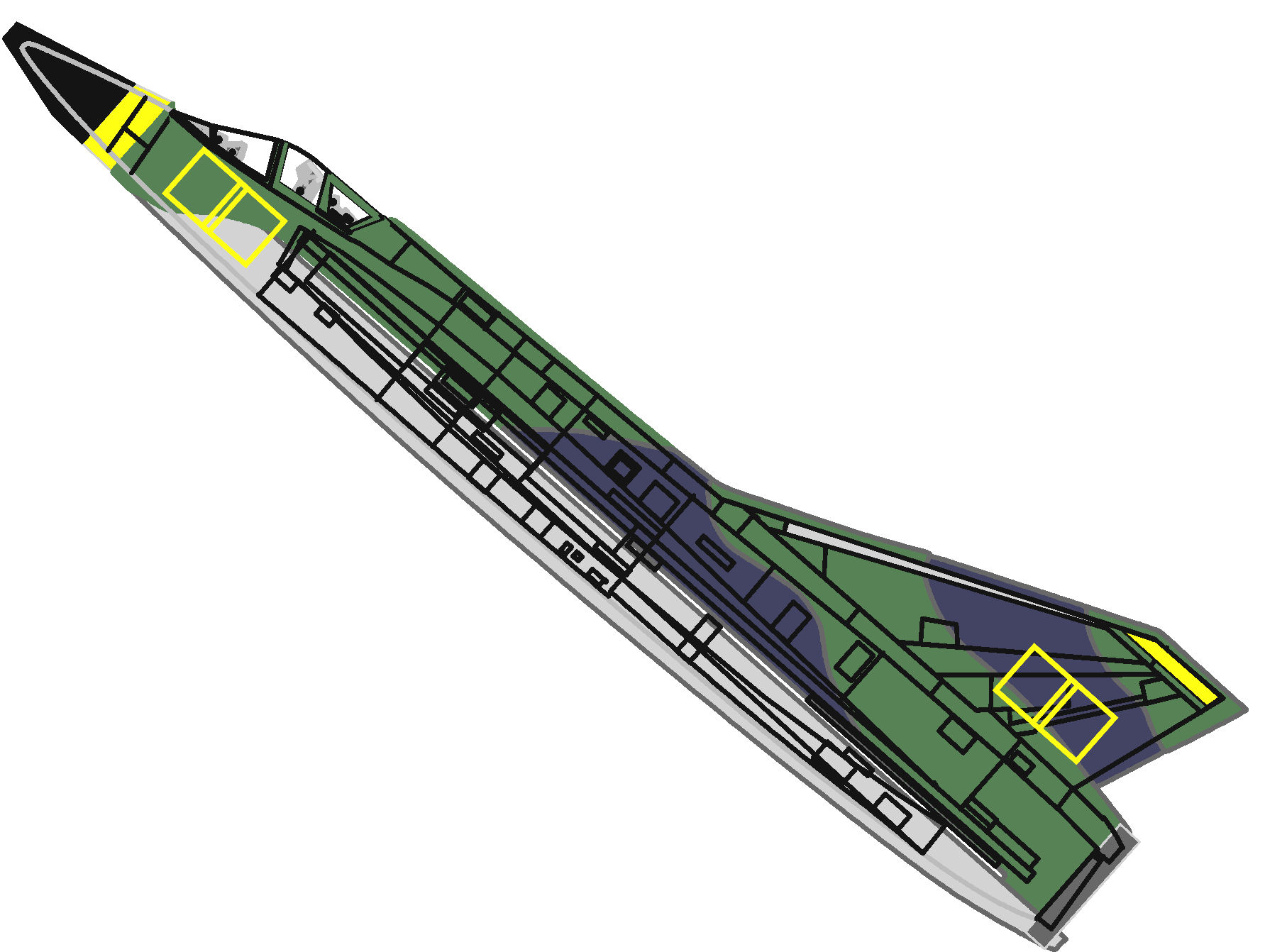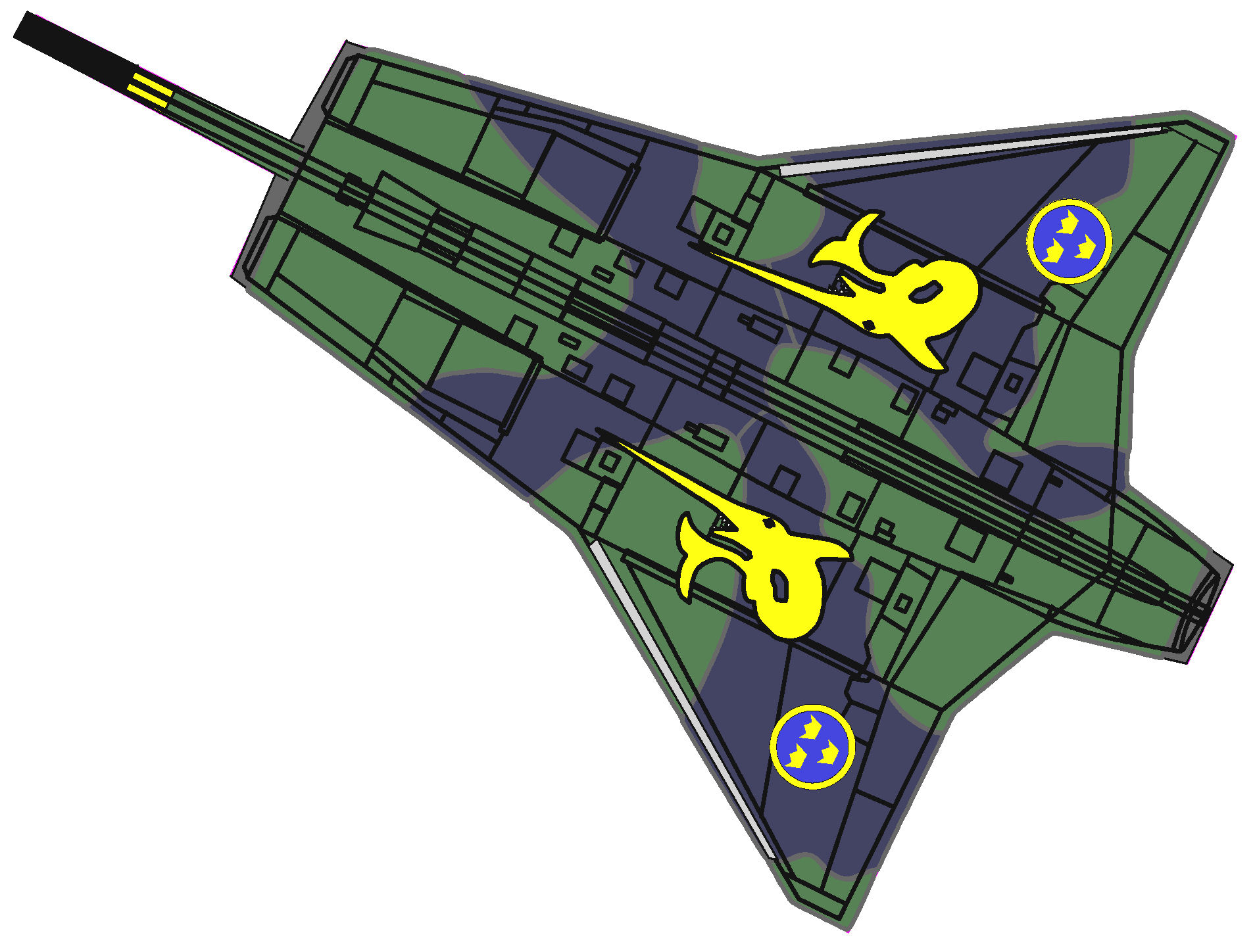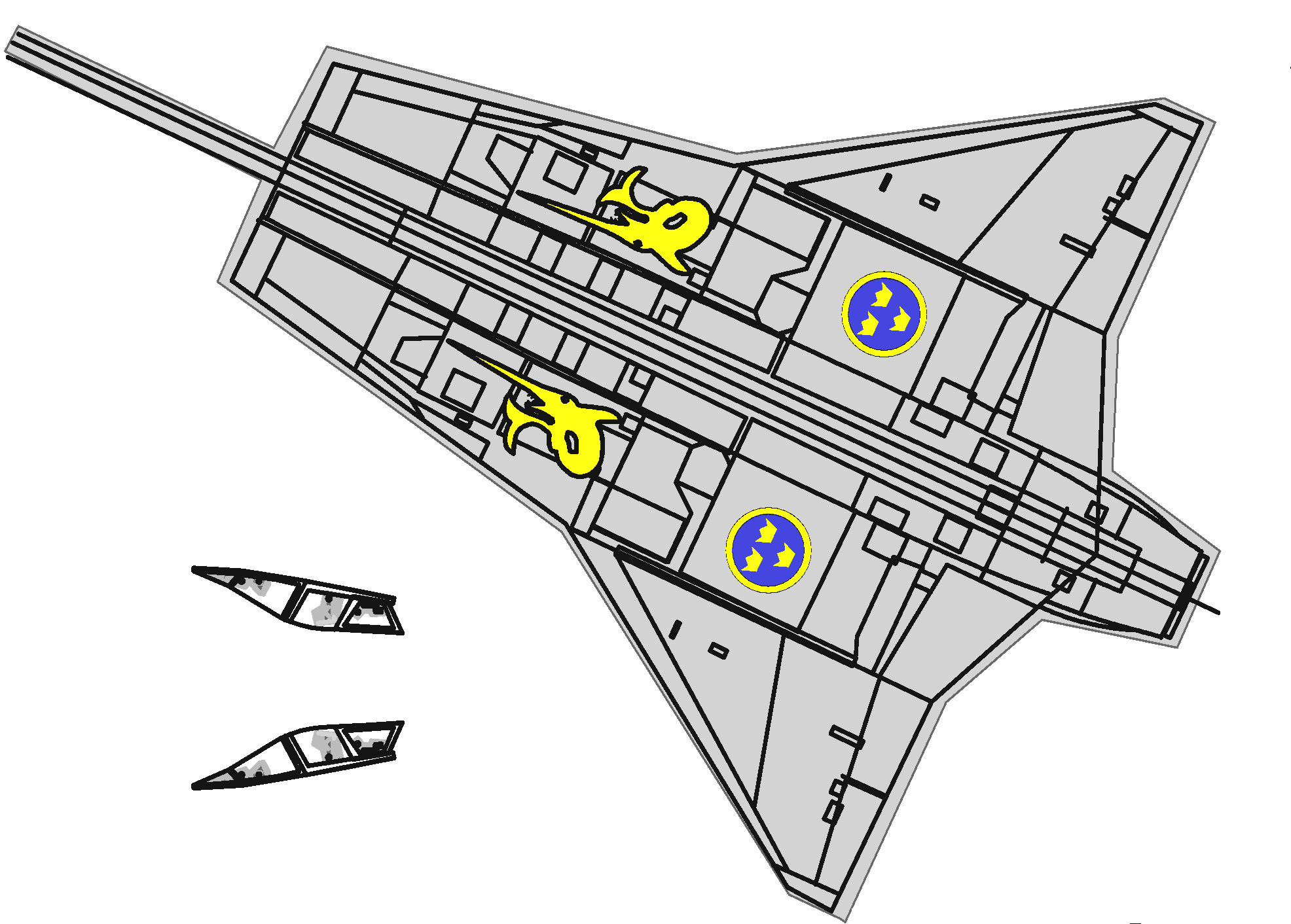 It flies just as well as my original.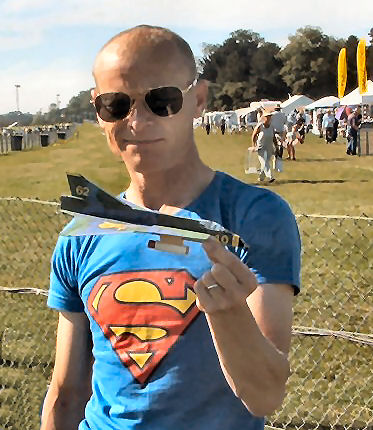 Above: Andy Blackwell with Rob Smith's Rapier L-2 powered colourful Draken (Old Warden, 2012)
Semo, as shown in the first photo,  also made a model of the Draken's successor. the Viggen.  My de novo model was an early assay in real  'computer design':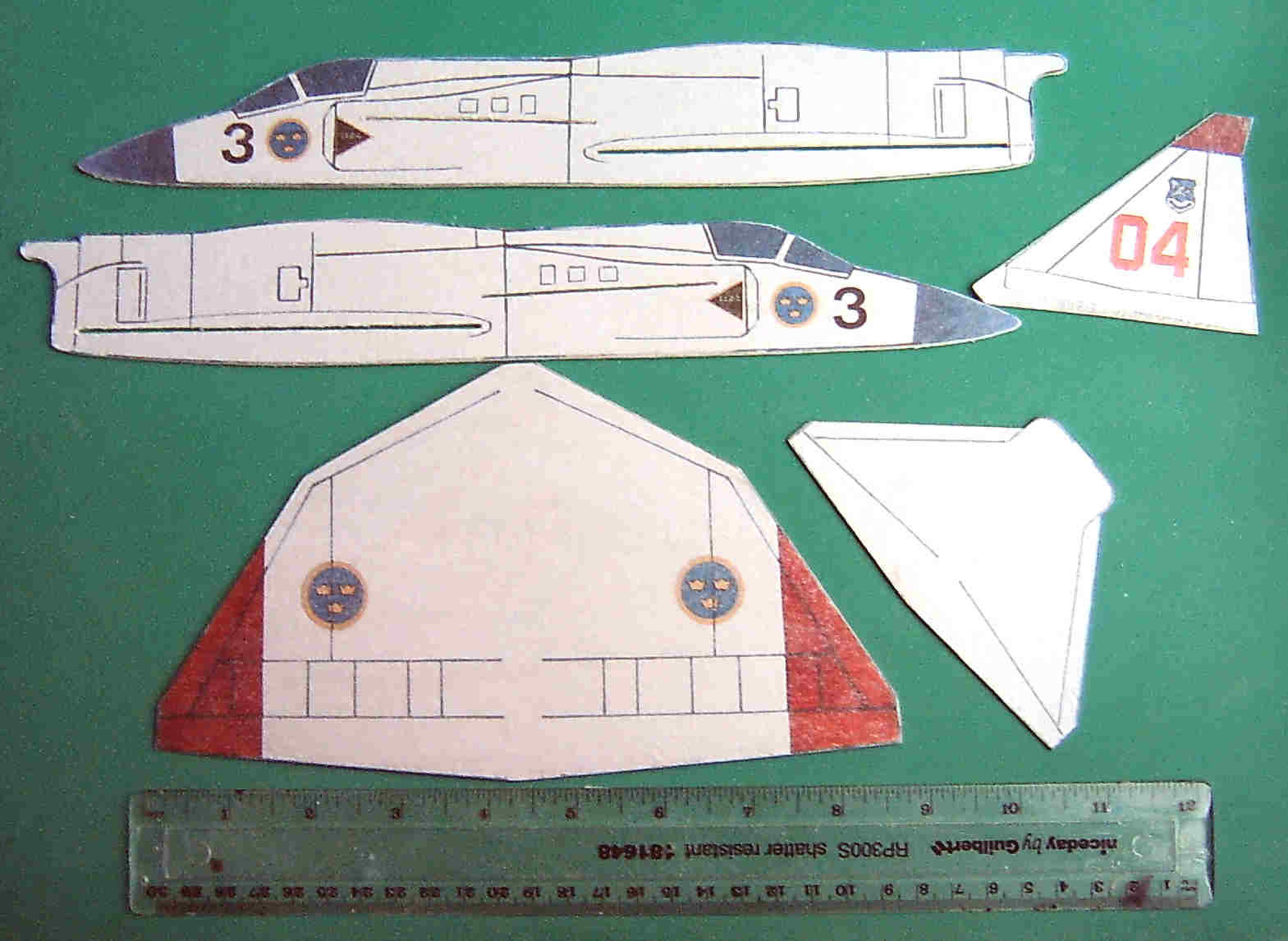 Above: Viggen templates printed on silver tissue and transferred to balsa.  Now ready for assembly!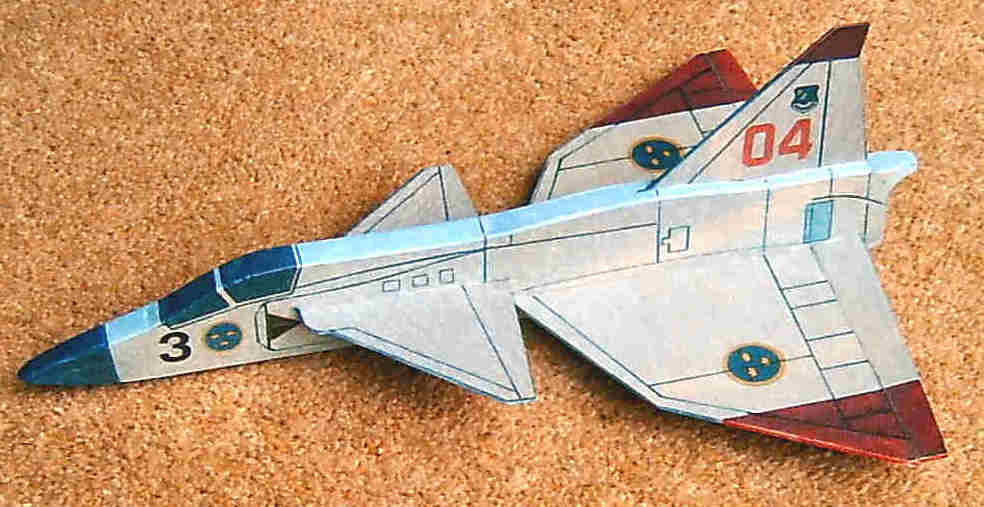 It  looks quite attractive when assembled, but I wouldn't call it an easy model to trim out and fly!
And then there's the Viggen's successor, the smaller, but by all accounts, more potent, Gripen (Griffon).  I had wanted to build one of these ever since I saw a couple cruising around my village.  My desire was reinforced when I saw  Mark Digby's model at Old Warden.  Mark has now sorted its trim and it flies beautifully in blustery conditions as proved by its triumph at Peterboro Flying Aces :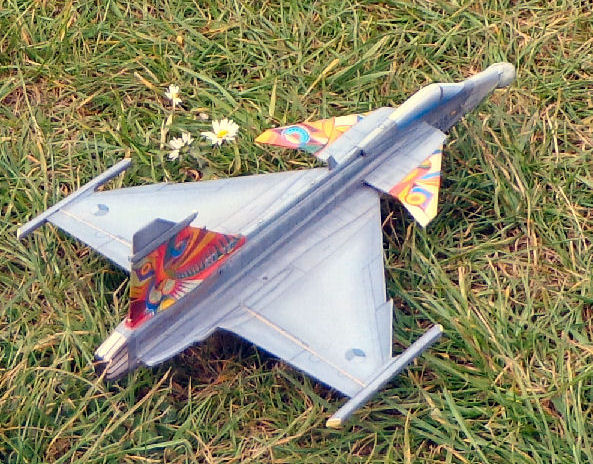 Above: Mark Digby's splendid Gripen for Rapier L-2.  Now fully trimmed out and flying well.
I just had to have one!  Mark has promised me the plan/template, but, perfectionist that he is,  I am still waiting ... Mark's colourful version is of a later mk., so I thought I would have a go at the prototype. I will detail the development of my Gripen templates in the forum  in the 'building thread, but here it is ready for 'beta testing: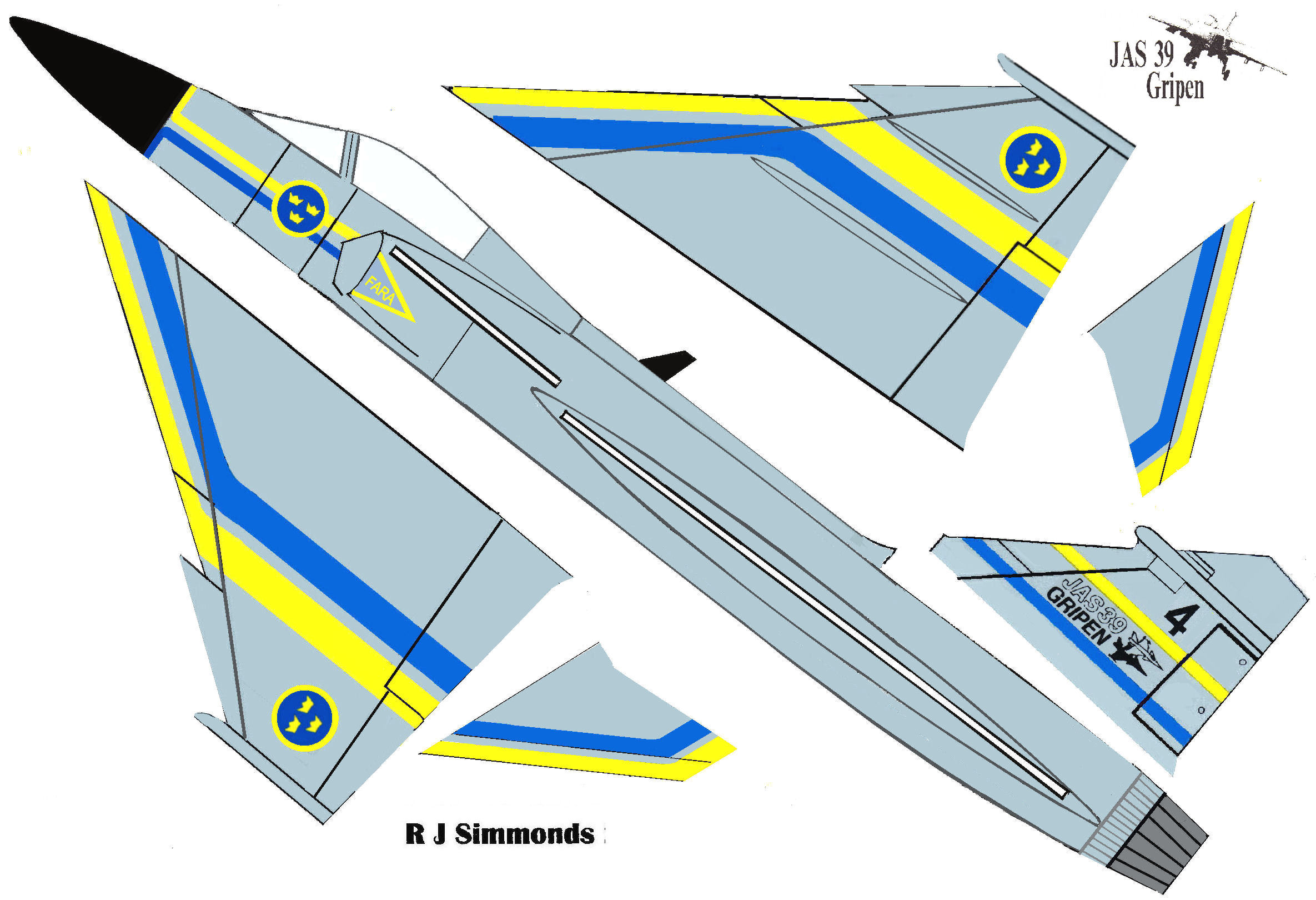 Please tell me if you would like copies of  to print out transfer to balsa sheet (or Depron).  For a small fee I can also produce a 'part kit' ready for assembly.  But you will have to sort out its trim on your own!
Onwards and upwards,
Roger October 2017.