FROG 'Penguin' Plastic Scale Model Kits1936 - 1950" by Peter van Lune
Another slightly 'off topic' topic, but one that will, I hope, interest Jetex enthusiasts: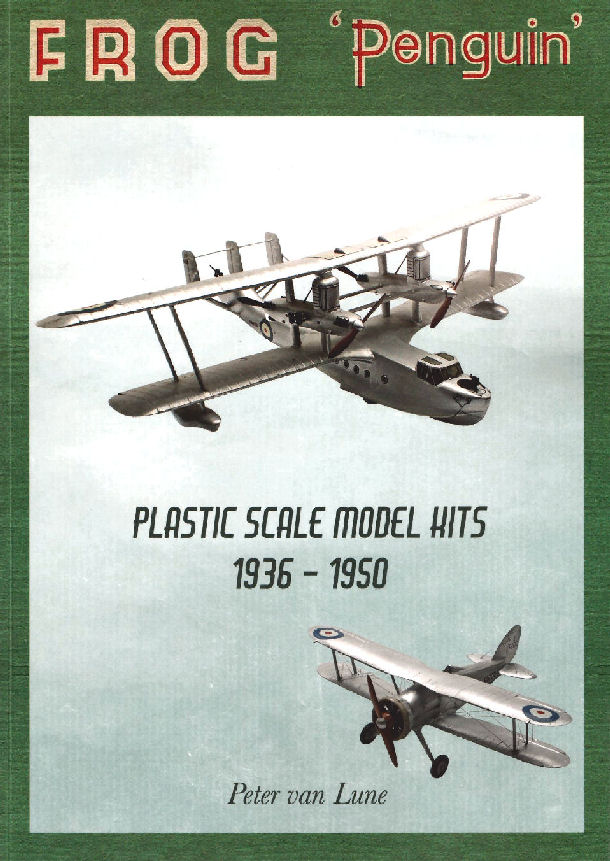 Model flyers naturally have a great interest in the old FROG flying models, and Mike Stuart's wonderful website: http://www.houseoffrog.co.uk contains a plethora of plans to enable the replication of many classic FROG models. FROG nostalgia has been well served too, by "FROG Model Aircraft" by Richard Lines and Leif Hellstrӧm which was published in 1989. This marvelous book covers well the history of the founding of FROG by Charles and John Wilmot and Joe Mansour and the development of their innovative products like the prewar Interceptor, the Junior and Senior range of model aircraft after the war (including the World's first all-metal modelaircraft) and the well-respected FROG plastic kits that are still with us.
The book also includes fine compendia of all FROG models, including listings of all the 'Penguins', the non flying (thus the name) scale models moulded from cellulose acetate. The development of these, the archetype of all 1/72 plastic kits. is, however, only briefly described and there has been no book dedicated to the history of these fascinating kits, which even well respected histories of plastic models ignore or misrepresent. And there has been no written history of the little known 'Wimco' Hollows produced by Jetex in the 1960s. Until now.
 Peter, in his just-published book,  covers the genesis of both Penguinsand the troublesome hollows (the progenitors of today's 'vac forms')  in some detail. There is much else  of interest modellers: as well as the many photos and  adverts  ( yes, they are mostly of plastic models, but which who didn't build a few static models in his youth?)  there is, splendidly,  the Jetex connection, as Charles Wilmot and Joe Mansour founded Jetex after they were forced out of IMA soon after the war.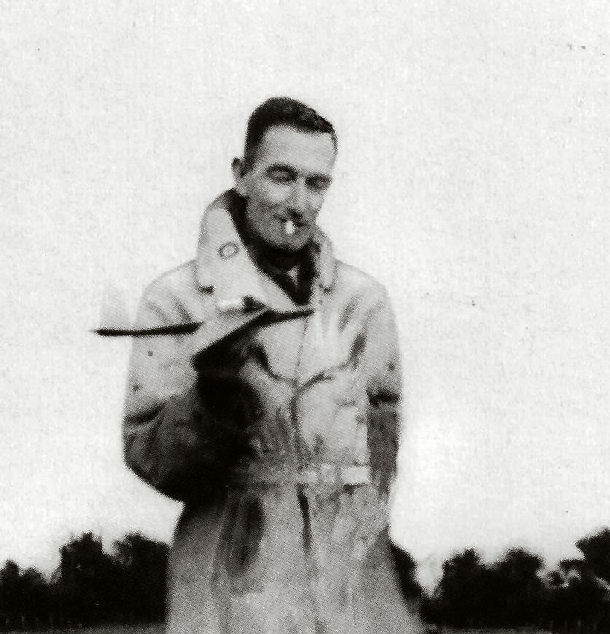 Above: a previously unknown (1948?) photo of Charles Wilmot with a prototype Jetex model. 
Jetex, as Peter recounts, were soon joined by Bert Judge, who helped produce the early FROG Diesel engines, and the innovation continue.  The somewhat strained relationship between FROG and Jetex is covered (FROG didn't  produce any models for Jetex power, a great shame, the FROG 'Mamba' would have gone splendidly with a Jetex 50).
In short, Peter tackles every aspect of Penguin kits and from their creation to their demise comprehensively, with many personal touches about the idiosyncratic characters involved in the saga and the sad and gradual fading of both Jetex and FROG, and reasons for this are not ignored. There are many unique photos, all except the historical ones in colour, and the text is never less than readable, and the colourful layout is very attractive.  I found Peter's account of his odessy from youthful builder to collector then historian fascinating, and the chapter on model restoration (cellulose acetate is not very stable!) of especial interest.
This  magnificent book -  well more an encyclopedia -  is available from Peter's website: http://frogpenguin.com/ for just 30 Euros.  It  is thoroughly recommended. One thought: a similar book about Jetex is sorely needed. To make it as good as this one, though,  is quite a  challenge!
Jetex and Rapier related 'blogs'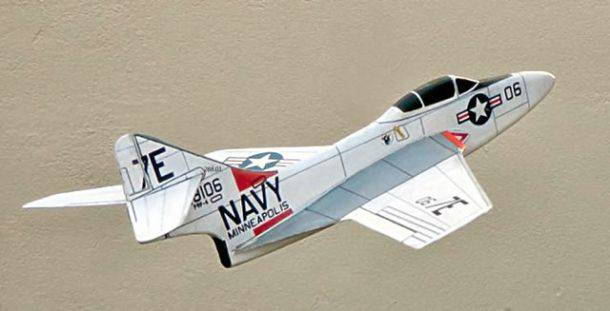 Welcome to the first of what I hope will be regular 'Jetex and Rapier related 'blogs'. As this is my first foray into the 'blogosphere' it will take me time to find my niche, so please bear with me.
These will of course be full of interesting observations about the modern 'small model jet plane flying' scene which will motivate a loyal cadre of enthusiasts to keep up with the latest news about motor availability, upcoming meetings and how to take part in what I hope will be a growing part of the free flight aeromodelling scene. Note the 'free flight' bit. I have nothing to say about those marvellous and sophisticated RC jets that we see showing off at meetings. However, free flight EDF is pertinent to our hobby and is one way of keeping our models flying. We shall see!
What with the winter weather – my own flying field is more suited to hydroplanes than aeroplanes at the moment – I have been designing some new models for the new flying season. These are simple 'semi-profile' models like the Cougar above  suitable for the latest batch of Rapier L-1 and L-2 motors.