Jetex ARTF Series - Viper Rocket
Jetex ARTF Series - Viper
Jetex ARTF kit for the Jetex 50C motor. If you want more height - use the Rapier L-2to propell it into the stratosphere!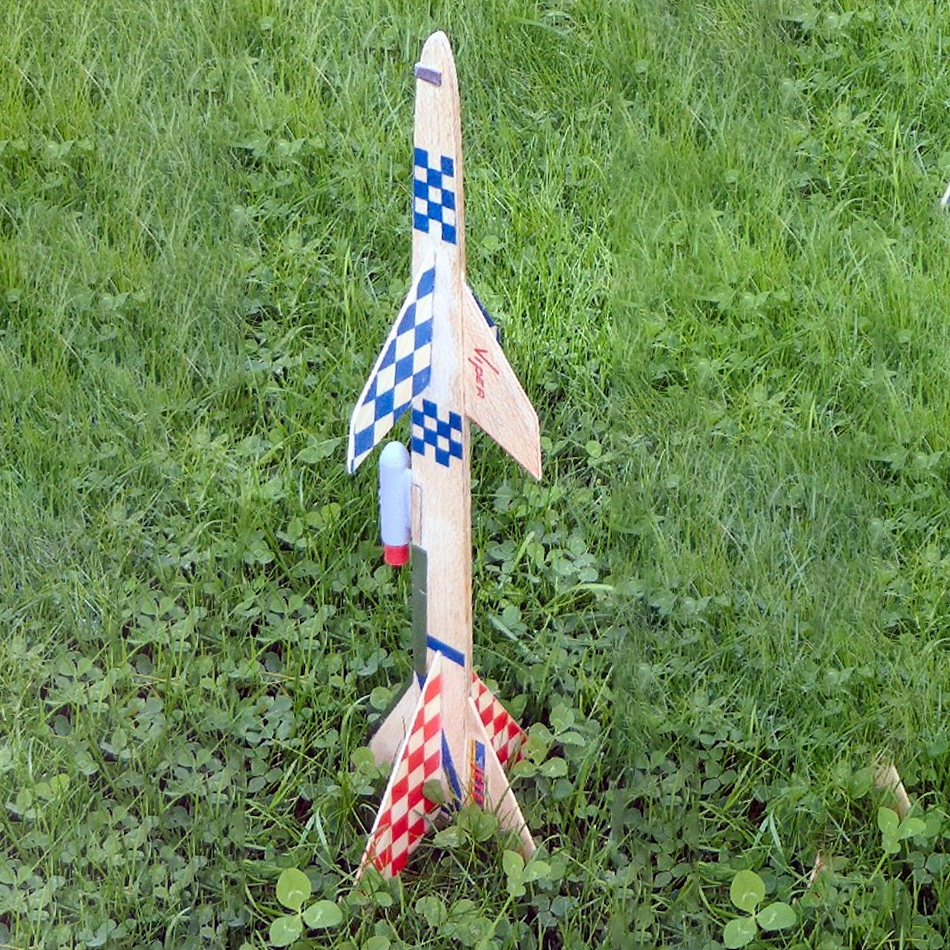 Jetex.org Profile Kits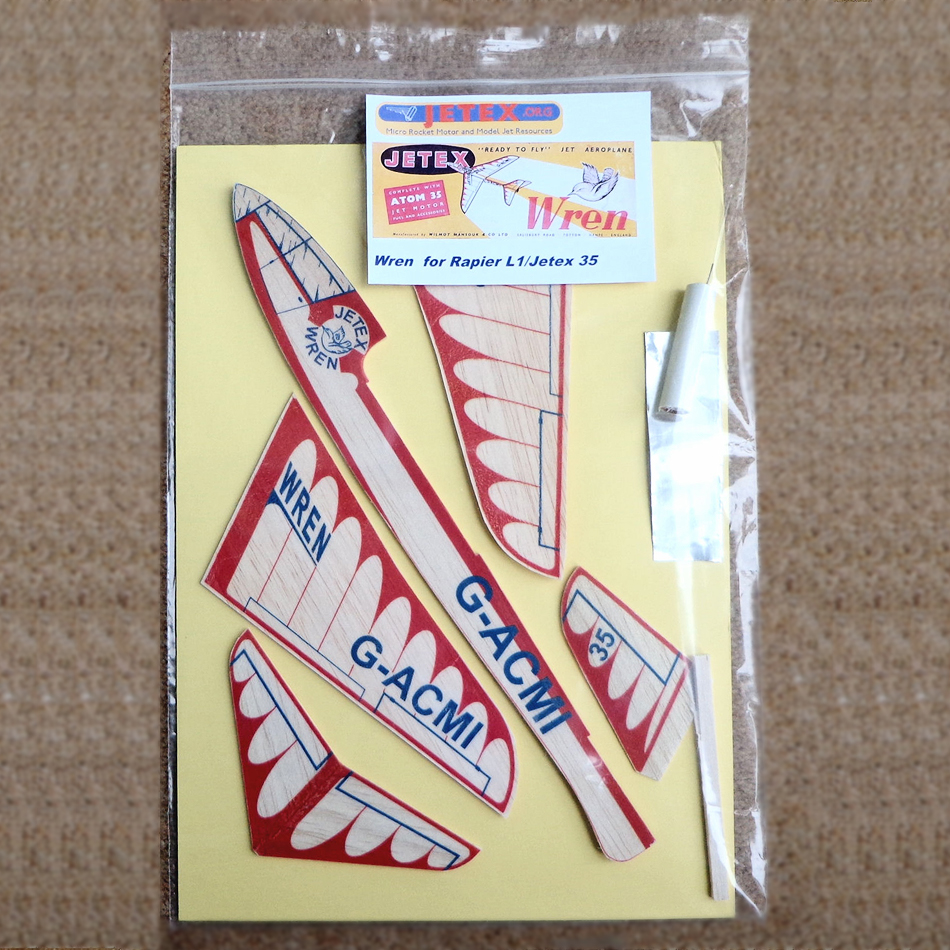 Jetex.org can provide reproductions of classic Jetex profile kits from the 1950's like the Veron Quickies or Jetex Wren, or modern designs like the Super Sabre, Draken or Red Arrows Hawk. Both types are suitable for Jetex 50 or Rapier L-1/L-2 propulsion.

'Old time' balsa models appear on eBay from time to time, but are ruinously expensive. The 'Repros' of models originally for Jetex 50 or Atom 35 consist of printed balsa templates in the colours of the original, and can be sized to order to suit a variety of Rapier motors.

All models have been thoroughly tested and fly well, but not all models are suitable for beginners. Contact me if in doubt. As an introduction to Jetex/Rapier flying I recommend any of the Veron Quickies (old repro kits) and the Skyray, SAAB Draken Alpha Jet (modern designs).

Kits are produced to order and are dispatched within 10 days. Prices are £17.50 plus £3-50 p&p (UK), £6.50 international.
.
Wilmot Mansour (Jetex) Wren
Wilmot Mansour (Jetex) Wren
These iconic profile models, designed by Mike Ingram were first produced by Wilmot Mansour in the mid 1950's.
The Wren, was 'ready to fly'. Our wren, brought back to life by Howard Metcalfe, is supplied as a 'flat pack' of pre-coloured balsa parts complete with instructions, and needs gluing together.
Please indicate above if you require a version for L1 (smaller) or L2 (high power).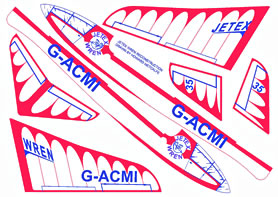 Collected Jetex Articles, 2002–2018
Model Jet Plane Articles, 2002–2018
Noted 'Jetex' guru Dr R J Simmonds has published well over a hundred articles about 'small Jet Planes' between the end of 2002 and the end of 2018.
These, first written for the prestigious 'Society of Antique Modellers', covered all aspects of small jet plane flying, including building and trimming, availability of motors and accessories, and the extensive history of Jetex in the UK, US and Europe. They are a vast fund of knowledge for the rocketeer and contain many many stories from the old days of aeromodelling.