Why we're here
Jetex.org exists to serve the world-wide community of enthusiasts for models powered by micro rocket motors, especially those exemplified by the Jetex series of engines.
Our mission is to be the premier Web resource for information and advice about such models and the motors that power them.
Who's behind it?
Jetex.org is the collaborative effort of enthusiasts from around the world. Contributors come from Australia, Canada, England, France, Germany, Japan, South Africa, New Zealand, the United States, and Wales. Their names can be found in the 'Acknowledgments' section at the foot of every content page.
The Jetex.org website is owned and managed by Dr Roger Simmonds (right) of Offord Darcy in the United Kingdom.
How we got here
The Jetex.org domain was founded in 1999 by Dr L Edward Jones  (below left), a life-long rocket enthusiast and current doyen of the Jetex Propulsion Lab (JPL).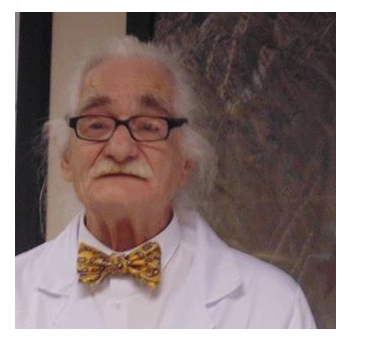 Under his direction, Jetex.org quickly established itself as a definitive source of Jetex history and technical information.
2002 witnessed changes in management. Jetex.org reappeared in a new guise at the year's end under the ownership of Ben Nead of Tucson, Arizona, USA, and the website was expertly  developed and greatly expanded by  by John Miller Crawford of Auckland, New Zealand.  The site covered not only topics of interest to modellers wanting to make and fly small model jet planes, but also explored the history of Jetex motors in the UK, Europe and the US and the selection of plans grew year by year. The discussion forum was very lively at that time (2004-2008) with contributions from the World's leading rocketeers .
Both John and Ben moved on in 2010, and all the Jetex.org content was  was archived at the end of that year.  Note this old site is still accesable. 
Today, 2014, we have a brand new website produced by Roger Simmonds, one of the original contributors to the old site.   We hope the new site will enhance the definitive status Jetex.org  gained as the internet's premier source of information about making and flying small free flight aeroplanes (and hydroplanes) propelled by small rocket motors, whether Jetex or Rapier.
How you can help?
First, please join the discussion forum, and read the blogs, and even respond to them!  Also, if you know of a plan, an article, a micro rocket motor, or an historical fact that is not documented on this site, please let us know! You can find details of how you can contribute copies of material on our 'How to Contribute' page