A recent and very welcome addition to the small team of fliers of rocket powered free flight models is Martin Lambert. Martin is a superstar of reaction powered model flight as he is the designer and manufacturer of a range of miniature gas turbines, the Kolibri range. These units are engineering which masterpieces generate up to 5 kg of thrust and, of course  are intended for large radio control models.  Last year I paid a visit to Martin's workshop which is rather north of me here in Munich and a little south of Frankfurt.
https://lambert-modellturbinen-onlineshop.de/
Kolibri (humming bird)
When I visited him Martin demonstrated one of these turbines in his test area. He has a grown up version of the thrust test rig that I use for testing the Tendera motors and a very well appointed workshop and test chamber.
Martin also has a collection of model aircraft piston engines some of which have been modified by him for radio control. I recall, I think, a Frog diesel which has had an R/C throttle added to it.
Martin also showed me a video of another one of his brainchildren, this was a hybrid rocket motor using nitrous oxide, which is available as a propellant for whipped cream, and I think celluloid as the fuel component of this hybrid motor. 
However, in recent times Martin has been talking to us and sharing his experiences with Tendera powered free flight models. He's produced a Jetex Wren modified for Tendera L1 power and a beautifully executed Graupner Temco Pinto which is also modified for Tendera power. 
I've included several of Martin's excellent photographs by way of illustration. 
Martin is a master craftsman and modelling custom canopies is but one of his skills.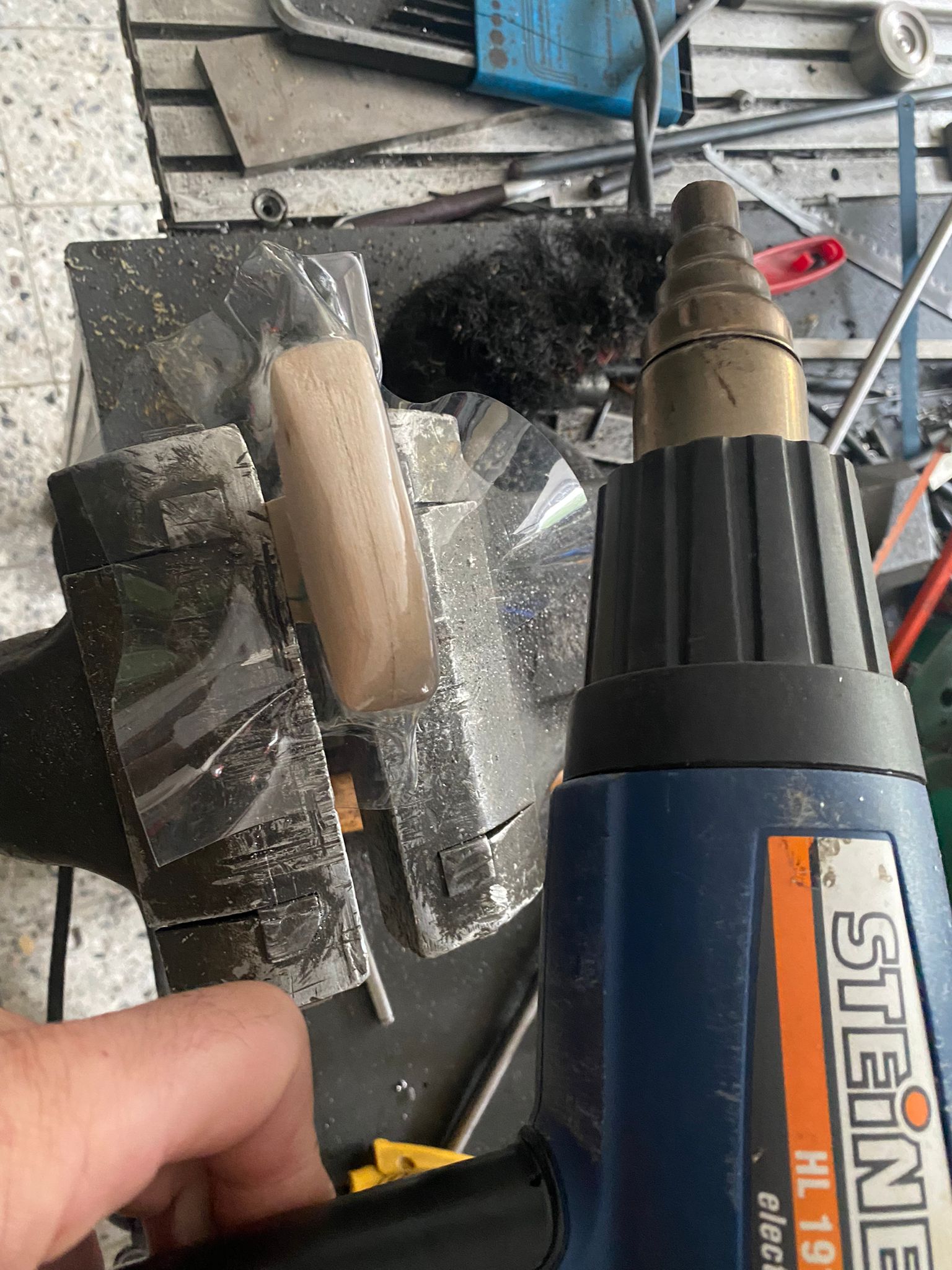 The model featured is a Graupner Temco Pinto 420mm span, 400 mm long.
All up weight 28gm with an L2 motor 38gm. 
Covered with Japan Gampi paper 9gm/square meter. Then coated with nitrate dope and finally airbrushed with Revell Aqua Color acrylic.