I really should update info on the availability of Rapiers more often  as there still seems to be the 'fake news' out there that you can't get them!
Well, we still have stocks of L-2 and L-1 motors of good performance.  The current L-2LT motors are particularly nice: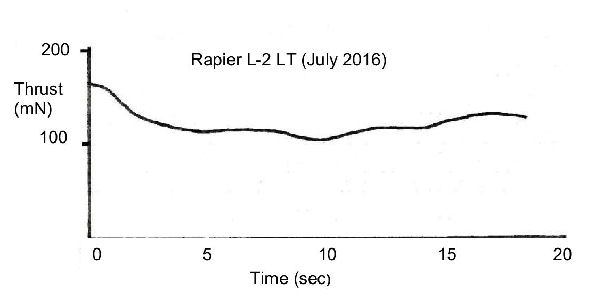 This, in old money, is about 1/2oz for nearly 20 seconds - which is equivelent thrust to a Jetex 50 for a gratifying 6-7 sec longer.  They work splendidly in my Veron Quickies and Keil Kraft shadow profile models, f'rinstance the Shooting Star: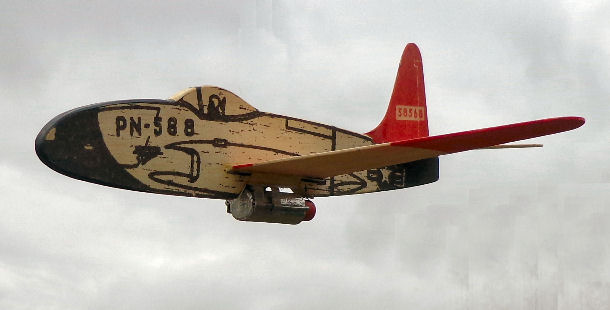 Note the Rapier in a Jetex mounting clip -this allows comparisons of the L-2LT and original Jetex 50  to be made easily.  Interesting!
So: I will be at Old Warden 13/14 May, hopefully making lots of smoke trails, and our Rapier supplier will also be there.  Time to stock up!  Tell me (This email address is being protected from spambots. You need JavaScript enabled to view it.) if you want me to pick up any motors for you.
Hurry whilst stocks last!  Dr Z hopes to be in the UK in July with fresh supplies - contact me for updates.