Howard Smith has  just  told me about an exhibition he is organising that I think will be of great Intest to many Jetex flyers.  Here is the poster :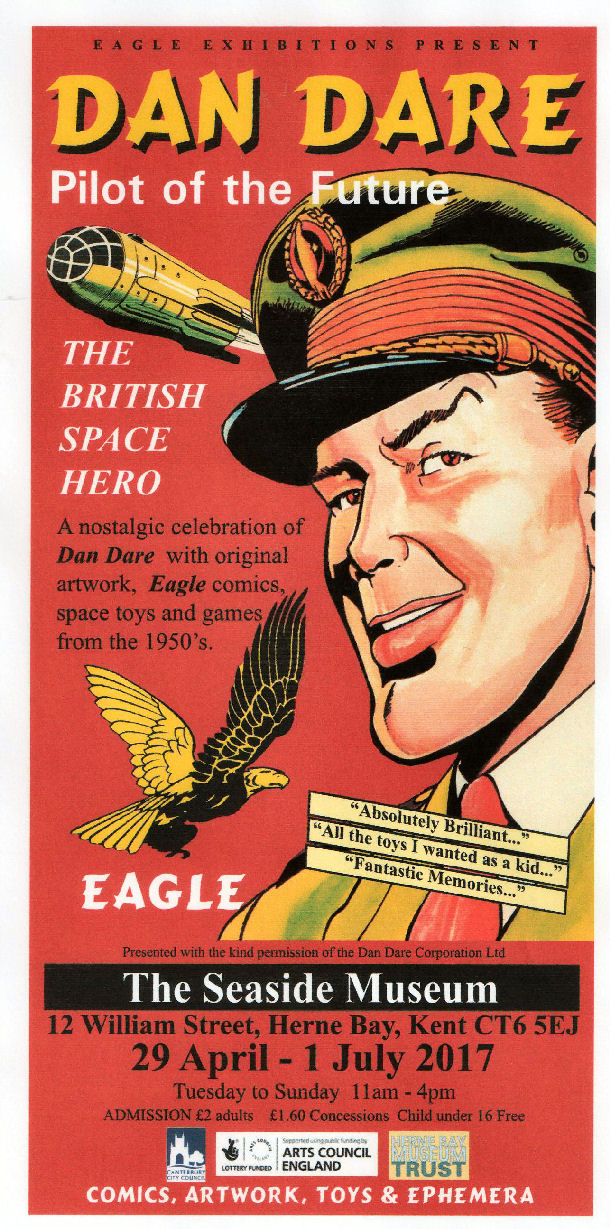 And here are the details: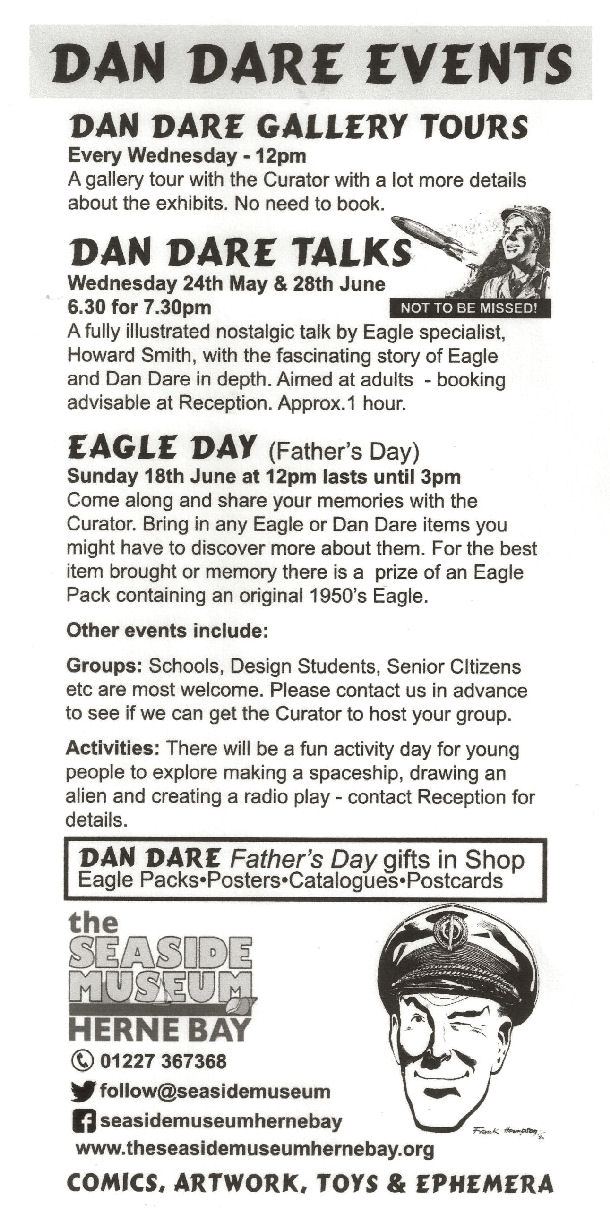 This promises to be a most exciting event!  For those who doubt there is a 'Dan Dare-Jetex connection, this will remind you: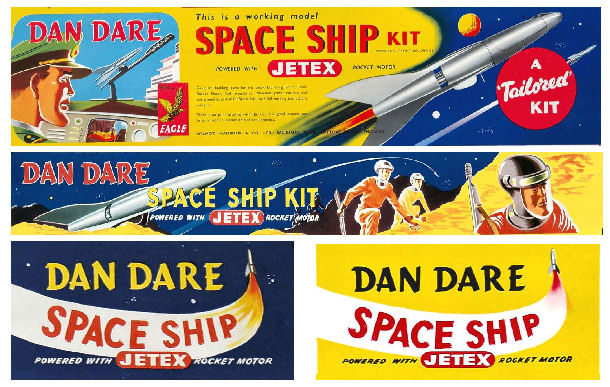 If any forum member gets there before I do (I don't travel too well at the moment) plese tell all of us about it.
Onwards and upwards,
Roger 
Added 05/07/17: I've just had this from Howard:
Here's a photo of the Spaceship – not that great a shot. I have the main plans alongside if and not displayed I also have the Launcher plans and building instructions.
Currently into first week and much has happened with people coming forward with items never seen and stories of relatives who were involved.
If any of your Jetex colleagues come to the show, get them to contact me beforehand and I'll meet them and bring the other plans along: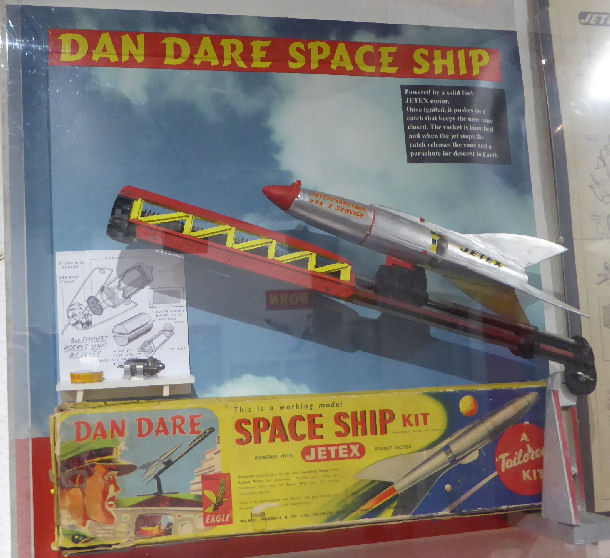 This looks to be a great event - if any Jetexinista visits please tell us! 
Roger