In a previous life, I published more than a hundred Jetex and Rapier-related articles in SAM (35) Speaks, the prestigious monthly journal of the Society of Antique Modellers in the UK (chapter 35). 
Copies of these were available month by month on the Jetex.org website, and PDF copies were sent out by email to jet modellers all over the world.
I would also add that a data disc of all my 'Jetex' articles, from 2002 was put together, and  is still available for a small fee.
Earlier this year I resumed writing articles about the UK 'small jet scene' and these have been published by the estimable Colin Hutchinson, the new editor of SAM (35) Speaks.  The response to these has been quite favourable, so I am offering PDF's of my new scribblings to any interested modeller.
Here is the first page of the Spring 2015 article: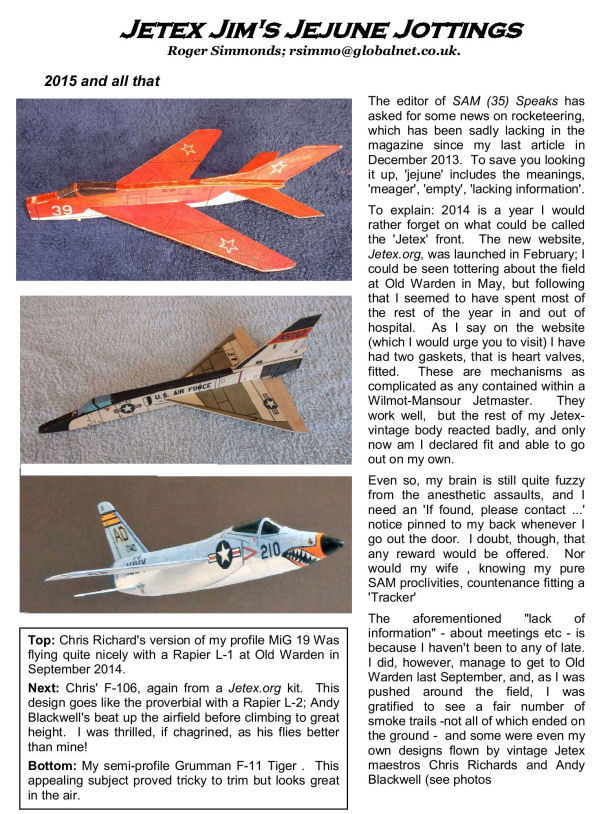 And here is a taster of last summer's offering: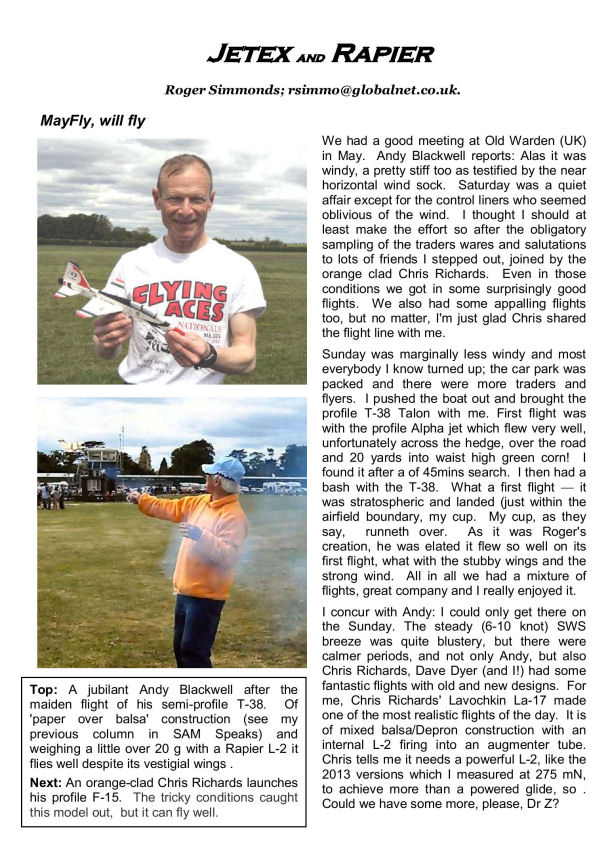 There are two more, autumn and winter, articles in the pipeline.
My articles are of course UK centered, but I'm hoping to include more 'international' news via a wider distribution of these which will result in feedback from the many jet modellers overseas.
If you would like copies, please contact me with your email address.  In time, I will compile a subscription list, and the latest 'Jetex and Rapier' can be sent out to all those on the list automatically.
Any comments about the articles, and contributions to future articles, are very welcome.