Our intrepid contact with Dr Zigmund ('Nighthawk') will soon be collecting Rapiers for the 2014 flying season.  He asks what types we would like him to collect, so I told him, "A repeat of the 2013 types please".
These motors were favourably received by rocketeers, as the L-2X motors were perfect for models like the Aerographics Bell XS-1, Bluebottle Bell X1E, Mike Stuart's Thunderstreak, and the larger profile models like Bill Dean's Hawker Hunter or my own F-100.
The L-2HP is potent enough for the older larger Flying Scale models and the Aerographics Sukhoi SU-11 or Steve Bage's MiG 21,and the latest L-1s are just perfect for smaller profile models.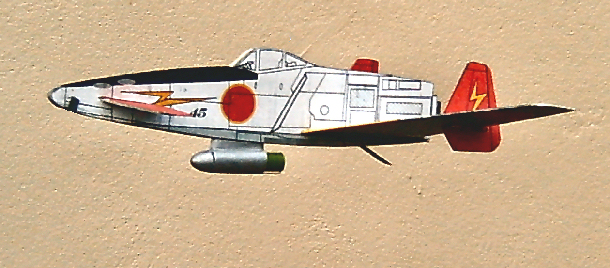 Above:  Rob Smith's unusual Jet Shinden flies splendidly with a Rapier L-1.
My thrust-time graphs I produced for the 2013 motors are shown below: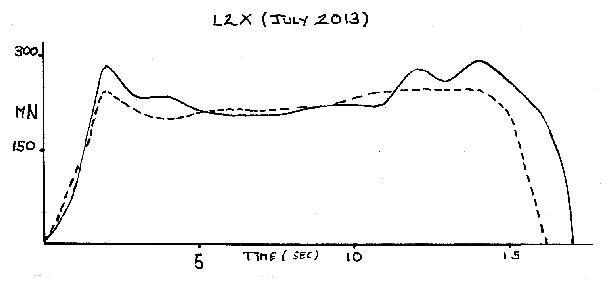 Above: L-2X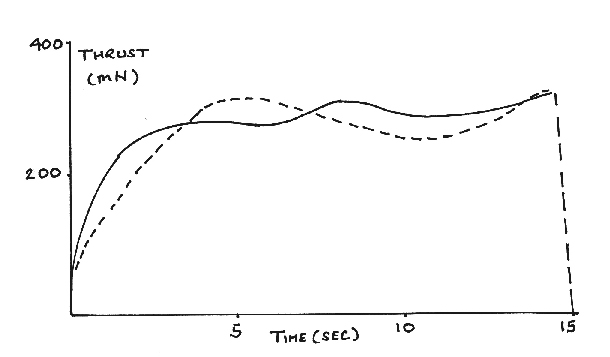 Above: L-2 HP - pretty potent!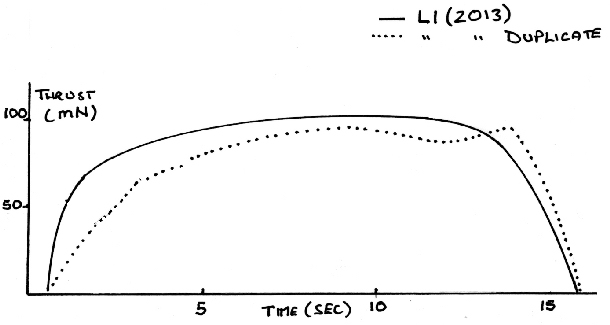 Above:  The latest L-1s - a really great motor!
So (a) think about what jets you should be building this year, secure in the knowledge that, at least on this side of the pond, you will have something to power them with (b) ask yourself what motors you would like this year. 
And you could always  phone up SAMS Models in the UK and encourage  George to restock with his Rapier kits!