Another modelling technique Joe Mansour experimented with was 'paper over balsa'. This is a method well suited to profile jets, and, using computer programs not available to the old guys in the 1950's, very colourful models can today be designed and put together very quickly: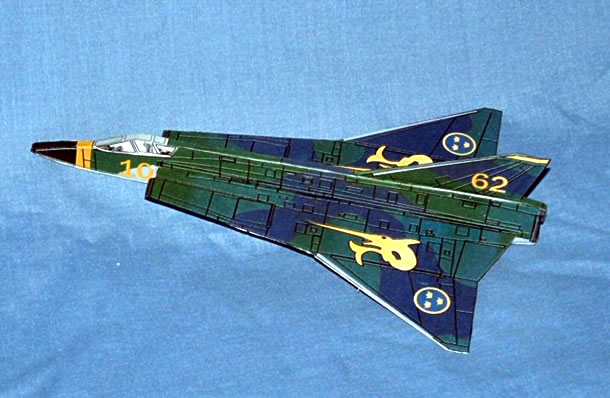 Draken designed by Rob Smith using CAD. Construction is printed paper over Depron and balsa.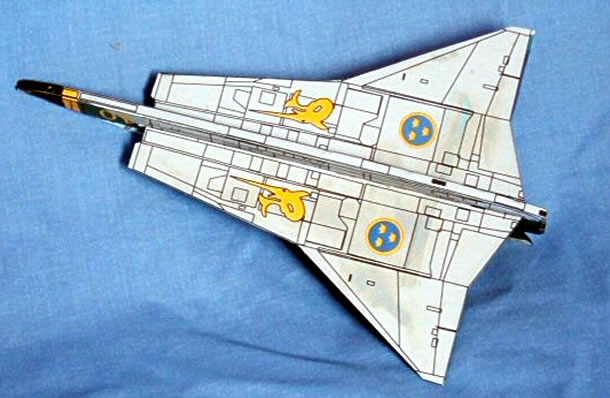 These models make a very good introduction to rocket flying, as they are robust, light, easy and inexpensive to build. Also – a consideration given the nasty weather we have been having – another can be printed off if the first one flies away in a thermal or crashes because of turbulence.