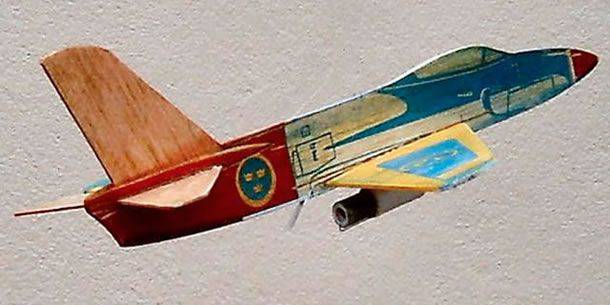 Flying small model aeroplanes with rockets is a thrilling activity, one open to all, but in the last couple of years there have been questions about the availability of Rapier motors, and their reliability and performance when you can get them.
Although they are not now sold by model shops like the splendid 'SAMS Models', who nevertheless sell models for them, see: 
http://www.samsmodels.com/acatalog/copy_of_AEROGRAPHICS_KITS.html
Rapiers are still made by Dr Zigmund in the Czech Republic and available in this country. They can be collected at meetings or by personal delivery. The situation is not unlike that of the more powerful motors for model rockets. But, if you want 'em, you can get them, and the latest 2013 batches are well worth having.
The latest L-1 motors put out 100mN for 10 sec, giving my Swedish Lansen (above) a sparkling performance:
The latest L-2 motors are also pretty potent, and so far, I've had no blowouts. So we can build and fly with confidence!