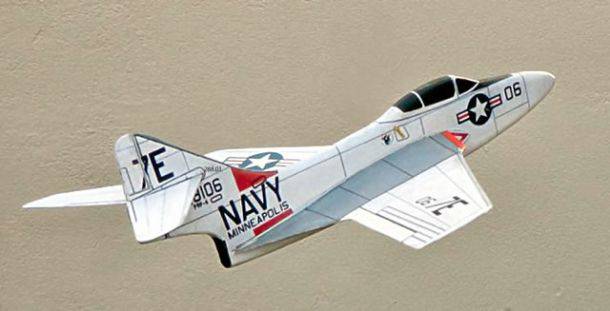 Welcome to the first of what I hope will be regular 'Jetex and Rapier related 'blogs'. As this is my first foray into the 'blogosphere' it will take me time to find my niche, so please bear with me.
These will of course be full of interesting observations about the modern 'small model jet plane flying' scene which will motivate a loyal cadre of enthusiasts to keep up with the latest news about motor availability, upcoming meetings and how to take part in what I hope will be a growing part of the free flight aeromodelling scene. Note the 'free flight' bit. I have nothing to say about those marvellous and sophisticated RC jets that we see showing off at meetings. However, free flight EDF is pertinent to our hobby and is one way of keeping our models flying. We shall see!
What with the winter weather – my own flying field is more suited to hydroplanes than aeroplanes at the moment – I have been designing some new models for the new flying season. These are simple 'semi-profile' models like the Cougar above  suitable for the latest batch of Rapier L-1 and L-2 motors.