Tiger Rockety images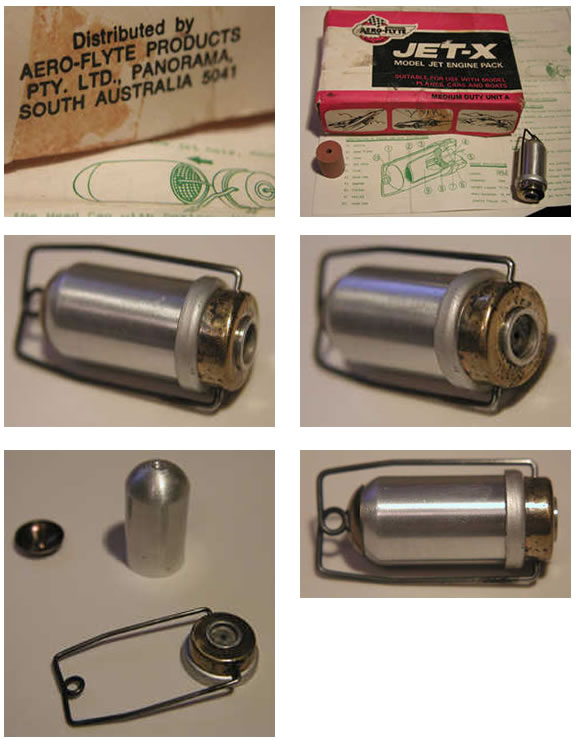 Tiger Rockety 100 images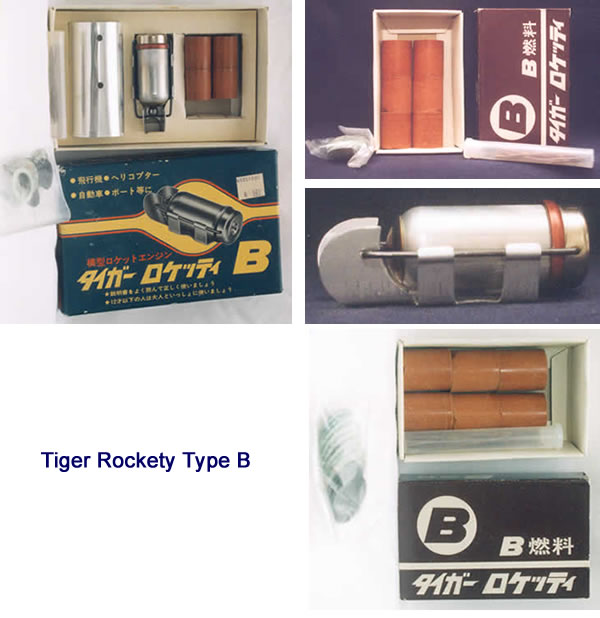 Nova Jet images
Velojet 50
Velojet 50 and 100 – New Zealand challengers
In March 1953, Aeromodeller hailed the arrival of the New Zealand designed and manufactured Velojet 50 and its larger sibling, the Velojet 100, in the following favourable review:
Motor Mart announced the existence of a New Zealand Velojet 50 unit last month, and we have now had the pleasure of testing a sample. Price in N.Z. is 13s. for the 50, complete with five pellets, wick, gauze and screw mounting clip, and for export this is reduced to us.
A 100 unit is 22s. 6d. in N.Z. — and the same price export. Turned from the solid, it has many new features. The safety pressure release is at the front in the form of a disc against a pre-tensioned coil spring, and the screw cap is very easy to re-fit after loading. Constant use and corrosion make the cap difficult to unscrewwithout use of ill-advised pliers. Mounting in an "L" shaped bracket is simple.
It is a very powerful, well-made job, manufactured by the Betta Model Aeroplane Supply Co., New Plymouth, N.Z.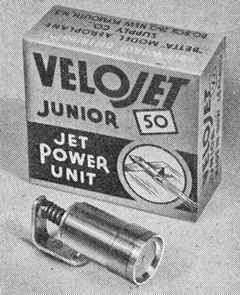 Illustration source:
Aeromodeller, March 1955,
"Trade Notes"